7D6N Glimpse of Nepal - Pokhara & Nagarkot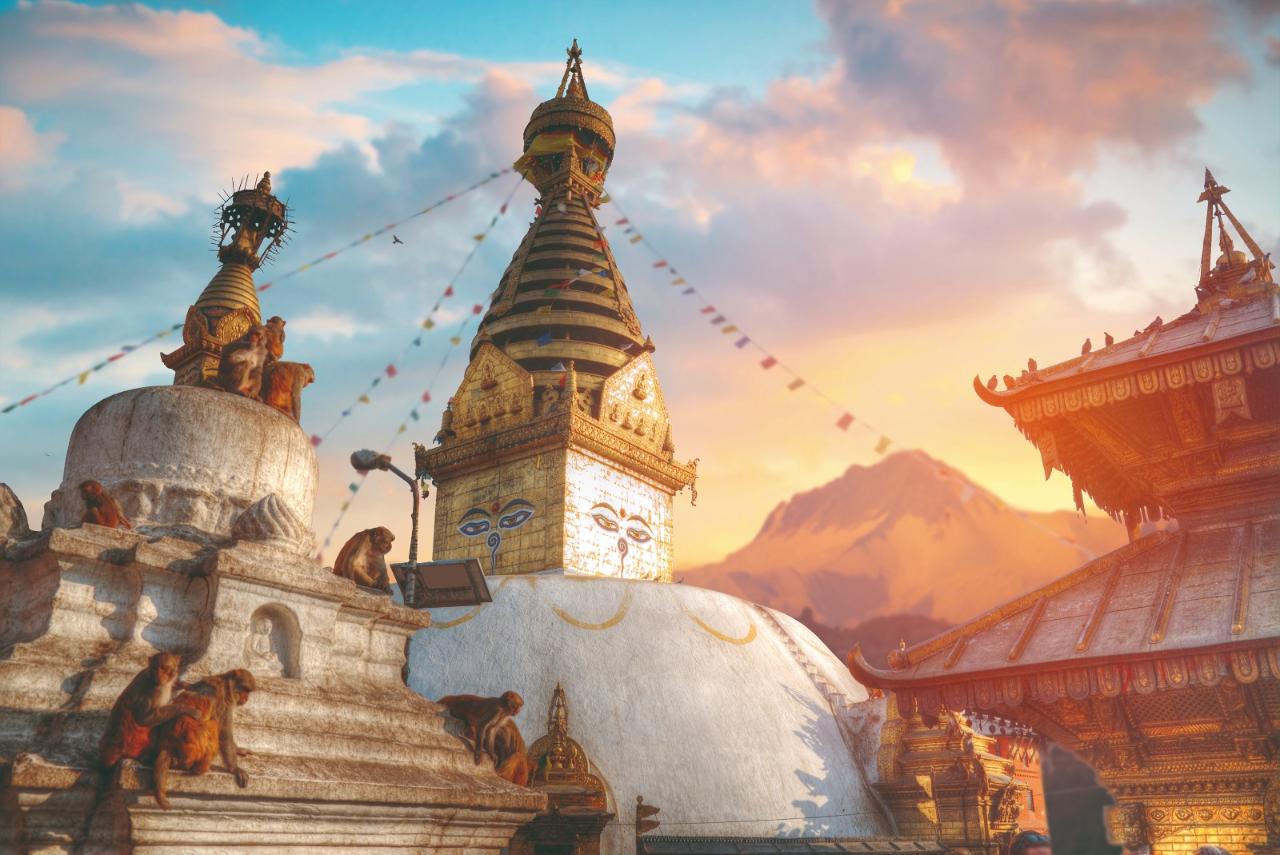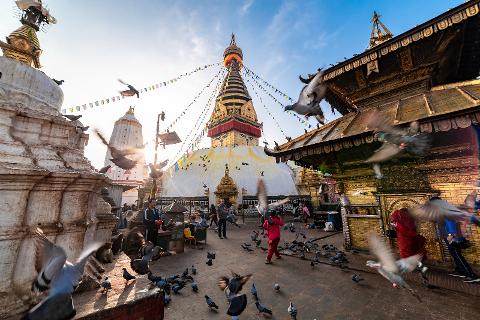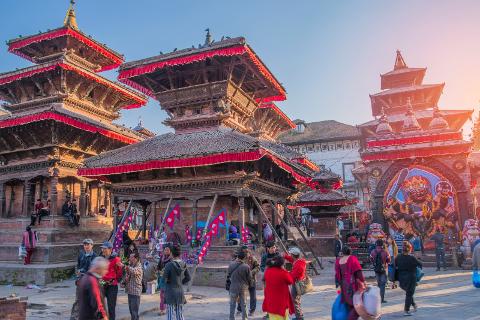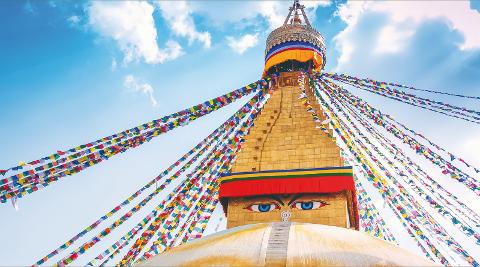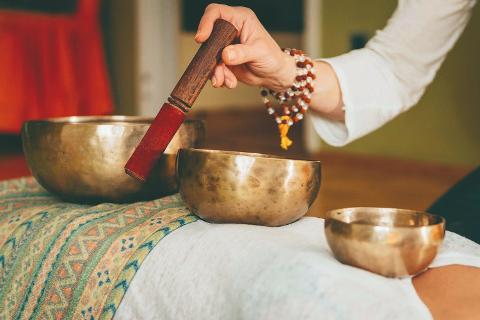 Duration: 3 Days (approx.)
Location: Nepal
Product code: 4NKTMNE
7D6N Glimpse of Nepal - Pokhara & Nagarkot
Nepal is a home of Mount Everest (8850m), the highest peak in the world, birth place of Lord Buddha (apostle of peace). It is located between China in the north and India in the south. Nepal covers 140,800 square km. The country can be divided into three different regions: the south, which consists of plains, swamps and forests; the north, which is covered by the Himalaya mountain ranges, comprising eight of the world's 10 highest mountains; and the central area, consisting of the relatively low Himalayan foothills which are home to the capital city Kathmandu.
INCLUDES: -

3 Nights' accommodation in Kathmandu on twin sharing BB plan base category room.

2 Night's accommodation in Pokhara on twin sharing Bb plan base category room

1 Night accommodation in Nagarkot on twin sharing Bb plan base category room

Arrival / Departure Transfer by English speaking local Representative

Local English Speaking guide in Kathmandu during sightseeing
Local English Speaking guide in Pokhara during sightseeing

Ac Private Vehicle as per the pax basis for transfer and as per the sightseeing only

Monuments Entrance Fees

Rickshaw Ride in Kathmandu

Boating at Phewa Lake
Mineral water per person per day in vehicle.

Government Tax
EXCLUDE:

· Any airfares ( International & Domestic )
· Visa Fees (15 Days – US$ 30.00 per person)
· Early Check In / Late Check Out / Day Use Room
· Any Meals except than mentioned
· Any Optional Activities or Vehicle for Disposal
· Insurance of any nature
· Expenses of personal nature such as Bar Bills/telephone/ Laundry/ Others
· Any additional expenses associated due to cancellation of flights, strikes, landslides, snowfall or due to unforeseen uncertainties beyond the control
· Liability for or against theft, loss of goods, injury, accidents etc.
· Tipping
· Anything which is not mentioned in the inclusions
Note : Surcharges in Christmas Eve & New Year Eve to be advised upon booking
-------------------------------------------------------------------------------------------------------------------------------------------------------
Choice of Hotel : 3 Star Hotels
Kathmandu Le Himalaya ( Deluxe Room)
Pokhara Mount Kailash Resort ( Deluxe Room )
Nagarkot View Point ( Deluxe Room )
2 pax - Twin SGD 1258 Single SGD 1458
3 pax : Triple SGD 1158

4 - 9 pax : Twin / Triple SGD 1028 Single SGD 1288
Choice of Hotel : 4 Star Hotels
Kathmandu The Everest ( Deluxe Room)
Pokhara Atithi Resort & Spa Deluxe

Nagarkot The Fort Resort Standard Room
2 - 3 pax : Twin / Triple SGD 8 Single SGD 8
4 - 9 pax : Twin / Triple SGD 8 Single SGD 8
Choice of Hotel : 5 Star Hotels
Kathmandu Yak & Yeti Hotel (Deluxe Room)
Pokhara Temple Tree Resort ( Deluxe )
Nagarkot Mystic Mountain ( Deluxe Room )
2 - 3 pax : Twin / Triple SGD 8 Single SGD 8
4 - 9 pax : Twin / Triple SGD 8 Single SGD 8
--------------------------------------------------------------------------------------------------------------------------------------------------------------------
ITINERARY :

DAY 01: ARRIVE KATHMANDU (1350M)
Our representative will meet you in the arrival area of the airport after you clear all immigration and custom formalities and greets you by offering a *Khada(a traditional ceremonial scarf common in Buddhist culture, it symbolizes purity and compassion).

Kathmandu is the capital of Nepal the city stands at an elevation of approximately 1,350 meters in the bowl-shaped valley in central Nepal surrounded by four major mountains, namely: Shivapuri, Phulchowki, Nagarjun and Chandragiri. The city rich history is nearly 2000 years old, as inferred from an inscription in the valley its religious affiliations are dominantly Hindu followed by Buddhism. People of other religious beliefs also live in Kathmandu giving it a cosmopolitan culture. Nepali is the common language of the city Depart for your stay at Hotel which is just 25 minutes' drive in regular day traffic. After assisted check-in formalities you will have some time to freshen up (Standard Check in – 1400 Hrs)
AM: Proceed to half day visit of Swyambhunath Stupa.
Swayambhunath Stupa: Perched on top of a conical hill is a white dome with glittering golden spire is visible from all sides of the valley for many miles. This most ancient and enigmatic of all the holy shrines in Kathmandu Valley, Swayambhunath Stupa, is also known as the Monkey Temple.
Kathmandu Durbar Square: Durbar, which means palace, is where the kings were once crowned and where they ruled from. Kathmandu has its Durbar Square at its heart; here charm of old town blends well with traditional architecture in a rich cultural backdrop. The entire square was designated as UNESCO World Heritage Site in 1979. The massive complex consists of three main squares, which is home to palaces, temples, and courtyard.
On the Northeast side, the square consists of Hanuman Dhoka, the main entrance to the old royal palace. The Taleju Bhawani's temple, the oldest of all the temples is situated in this area. Even though the old royal palace has been partially damaged, restoration process is going on. The Square is slowly making progress to yet again revive its old mystic and glory of being a living museum with finest traditional architectures in the world.
Experience: You will visit Nepal's living goddess Kumari. The word Kumari literally means "virgin" in Nepali. These living goddesses are young, pre-pubescent girls who are worshipped in Nepal by both Hindus and Buddhists as omnipotent deity and the manifestation of the Hindu goddess of power, Durga. They live a sheltered life until they reach puberty.
Experience – Rickshaw Ride Tour - Rickshaw ride from Kathmandu Durbar Square to Thamel via the small alley of Ason & Indrachwok Ason is a local bazaar and well known place for buying daily requirements. A lush of crowded locals enchant you with the daily life style.
PM: Later proceed to visit Patan Durbar Square.

Patan Durbar Square: Just 5 km south of Kathmandu is Patan, the city of artistry, which is one of the three Royal cities in the Valley. Connoisseurs of fine arts and architecture will be delighted with the city's offering of various Buddhist and Hindu temples, and over 1000 monuments boasting of the finest wood and stone carvings. The city is known for its rich tradition of arts and handicrafts such as metal statues and ornate architecture. Overnight stay at Hotel
DAY 02 | KATHMANDU – NAGARKOT (2195 M) ( Breakfast )
BY SURFACE: APPROX. 35 KMS/1 ½ HRS)
Optional Everest Mountain Flight: For those who are restricted by time or other considerations from going trekking, there are mountain flights that offer a panoramic encounter with the highest peaks on earth. The plane departs from Kathmandu and flies alongside the Himalaya to give you eye-level views of the snow peaks and then brings you back in one hour. Cruising close to the awesome massifs of rock and ice, the flight presents a mind-boggling sight.

Breakfast at Hotel AM: Proceed to visit Bhaktapur Durbar Square.

Bhaktapur Durbar Square: Name of Bhaktapur literally translates to 'City of devotees'. The best preserved of the three main medieval cities of the valley, Bhaktapur comprise some of the most breathtaking religious architecture in the entire country. It has three major squares, Durbar Square, Taumadhi Square, and Dattatreya Square; studded with pagoda and shikhara-style temples.
Experience - Pottery Making Session Observation
PM: Drive to Nagarkot

Nagarkot: Nestled next to the traditional and old town of Bhaktapur, Nagarkot is the perfect blend of scenic beauty and fresh air greenery. The village has various hotels dotted on a ridge facing one of the broadest possible views of the Himalayan range. The morning wakes you up with warm glow of orange sunrise spreading from the peek into the skies. The glistering range of Himalaya spreads across the horizon making it the perfect view to begin the day. The luscious hill rolls down to the Valley joining it with the capital city which is just a drive away. The sunrise viewpoints give a perfect view of the Himalaya and the Valley below on a clear day. Favourite getaway for locals and foreigners alike, Nagarkot is melange of culture, tradition, and nature.
Explore Nagarkot and Evening enjoy the Sunset view from Nagarkot with a 360° panoramic view, which includes major peaks in the western Himalayan range : Annapurna, Manaslu. Himchuli, Ganesh himal and eastern himalayan range: Langtang, Dorje lakpa, Gaurisankhar, Choyu, Sishaphangma, including Mt.Everest (subject to climatic condition)  Overnight stay at Hotel
DAY 03 | NAGARKOT – KATHMANDU (1350 M) ( Breakfast )

BY SURFACE: APPROX. 35 KMS / 1 ½ HRS)
Early morning sunrise view from hotel (subject to weather) Breakfast at Hotel
AM: After breakfast hike to Nagarkot view tower. The Nagarkot View Tower is a magnet for nature lovers who reach there to capture the scenes of rising sun in the morning and when it is setting in the evening. Be it the majestic view of the rows of snow-capped mountains or the bird's eye view of the Kathmandu Valley seen from the View Tower located at the highest point of Nagarkot, tourists adore the views. The tower is located at an altitude of 2100 meter and offers a panoramic view of Kathmandu valley as well as most parts of Kavre and Sindhupalchok.
Approx. +/- 2/3 hrs. - Hike
Board the vehicle & drive back to Kathmandu.
PM: Proceed to half day visit of Pashupatinath Temple & Boudhanath Stupa.
Pashupatinath Temple: Located on the banks of Bagmati River is the sacred Pashupati Temple. Pashupati is a manifestation of Shiva and means 'The Lord of Animal'. This temple has been a UNESCO World Heritage Site since 1979. The temple premise consists of temples, ashrams, idols, and inscription added over centuries. The temple is the ultimate destination for devotees during the Maha Shivaratri Festival, where a crowd of thousands gathers to pay homage to Lord Shiva. The main temple within the complex is of pagoda shape with golden roof and silver doors on all the four sides of the temple. Inside the temple is a Shiva linga with four faces of Shiva, with four different names and significance. Pashupati area is regarded as one of the most important places of pilgrimages for Hindus. Thousands of devotees from all around the world come to Pashupatinath every day. The temple is barred to non-Hindus, but one can get a good view of the temple from the opposite bank of the river. Every evening aarti (light offering) to Lord Shiva is performed which can be observed from across the river. The view of Arya Ghat (cremation ground only for Hindu) is also possible from the spot.
Boudhanath Stupa (a UNESCO World Heritage site); the 2500 years old Buddhist stupa in the valley was built in 5th century with four pairs of eyes of Lord Buddha in four cardinal directions keeping an eternal watch over the people and their doings. With a base of 82 meters in diameter, Boudhanath is claimed to be the largest Buddhist stupa in the world.
Experience - Interact with Monks
Lama will offer blessing and Khada – Himalayan Silk Scarf as a blessing to the guests.
Check In (Standard Check in 1400 Hrs)
Overnight stay at Hotel
DAY 04 | DEPART KATHMANDU ( Breakfast )
Breakfast at Hotel .Later proceed to airport to connect your onward International flight.
Note: This program is subject to minor variations / adaptation due to traffic jams, political or religious procession. The organizing agency will not accept any responsibility whatsoever any such change/s, should they occur prior to departure or during the tour.