5D4N Discover Jewel of Fiji Shangri-La Yanuca Island or The Fiji Orchid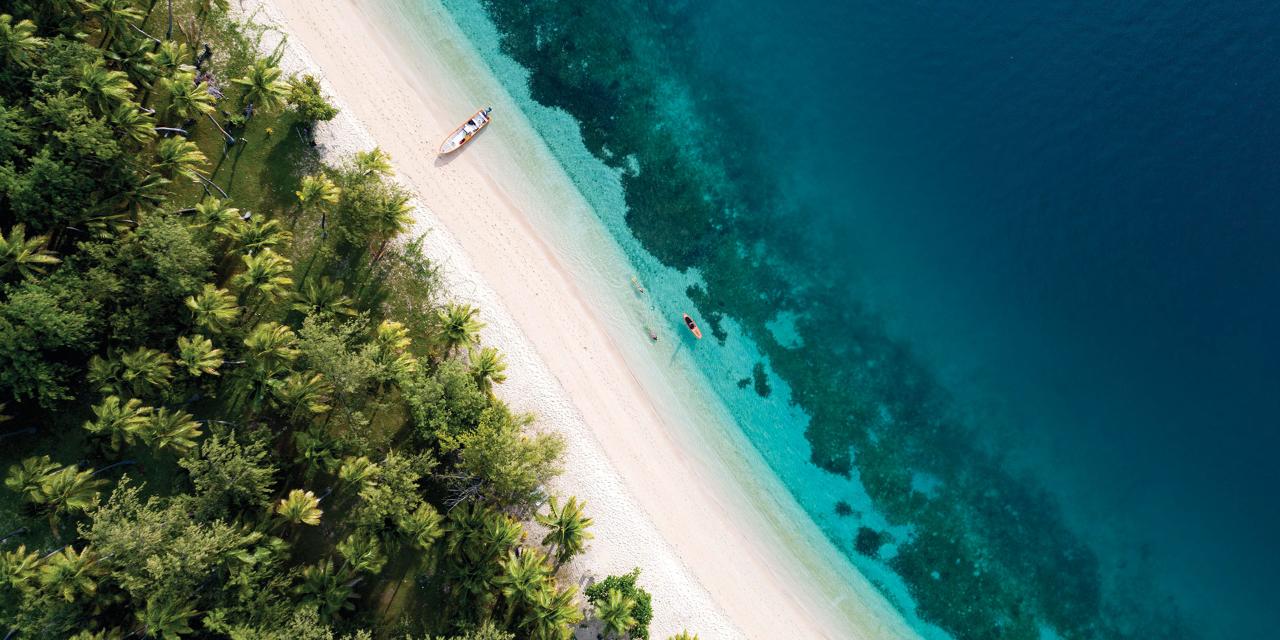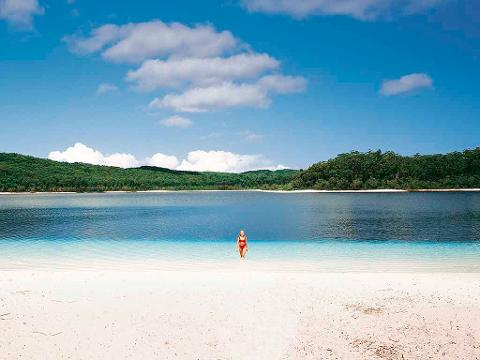 Duration: 4 Days (approx.)
Product code: 4NNAN
If you're looking for a romantic getaway, an adventure-packed escape, or you just want to lie on the beach and order from a menu, you'll find it in Fiji. In this new world we live in, it's nice to know there's still a place where you can find true happiness.

Complimentary Activities
We also offer a wide range of complimentary activities for our guests including:
+ River Kayaking
+ Beach Volleyball
+ Beach Snorkeling
+ Rock Fishing
+ Outdoor Cinema
Package Includes :
- 4 nights stay at The Shangri La Yanuca Island Ocean Deluxe King Room or The Fiji Orchid Resort Standard Garden View Room
- Daily Breakfast
- 2ways airport transfers
- Day tour Jewels of Fiji - Fiji`s most scenic Navua River

Jewel of Fiji Waterfall & Village Tour
Please choose your tour packages based on your region, hotel, or correct pickup location as they affect the tour price. Thank you for your cooperation.
Travel to the Adventure Capital district of Fiji, Pacific Harbour and experience river canoeing, a magic waterfall swim, and Fijian village tour. After being picked up from the hotel, you'll travel to the Adventure Capital district of Fiji, Pacific Harbour. An exhilarating cruise up to the beautiful Navua River, past villages, farmlands, pristine tropical rainforest, deep gorges/canyons, meandering rapids, and numerous cascading waterfalls. with that one also gets a chance to witness wild river ducks, white and black herons, and other native birds. Navua River's Biggest Waterfall is a five-minute walk into the wilderness to get to the first pool. Tour guides are available to help to get to the bigger waterfall for those who are looking for more adventure.
Upon arrival, a Fijian Warrior will escort you to the village meeting house (Bure). A customary welcome yagona (kava) ceremony will be performed, this sacred ceremony is only performed to visiting high chiefs or very important visitors. Experience the age-old customs and traditions of the village, followed up by the history of the establishment of the village by Englishman John Humphrey Danford in the early 1800s. Explore the war dance performance by the young men of the village, native root crops, fruits, and vegetables, and join in ''taralala & tuboto"(Snake dance) and other interesting activities.
Navua River Awesome Foursome
Longboat Ride
Magic Waterfalls Swim
Bamboo Rafting
Fijian Village Tour
- Sigatoka River Safari Day Tour
Sigatoka River Safari Off-Road Cave Tour
Please choose your tour packages based on your region, hotel, or correct pickup location as they affect the tour price. Thank you for your cooperation.

The Off-Road Cave Safari offers a half day of adventure for those who wish to experience the 'Road Less Travelled' on the all-terrain vehicle into the heart of Fiji. Journey across the mighty Sigatoka River known to be the longest river in Fiji.
Journey across the mighty Sigatoka River known to be the longest river in Fiji and then head up inland to see more of the beauty of Fiji's interior and learn more about the cannibalism history of Fiji's largest cave system, the Naihehe Cave. Naihehe Cave was home to the 'Sautabu' people during the days of tribal warfare. After exploring and learning all about the Naihehe Cave, you will proceed to the priest's house where a mouth-watering barbeque lunch complete with fresh fruit and juice awaits you.
Inclusions: ATV ride though the Sigatoka Valley, kava ceremony, guided tour inside Fiji's largest cave system, one bottle of water per person, one sarong each for the ladies and 10% shopping voucher to be used at Tappoos/Fiji markets in Sigatoka.
What to bring: Sunscreen, sunhat, sunglasses, swimsuit, shorts, t-shirt, a bottle of water, dry change of clothes for the trip back to your hotel and last but not least a good pair of river shoes.
The morning tour departs Sigatoka Town at 8:30 am and returns at 2:00 pm.
Please account for travel time from your hotel/resort on top of this. Travel time from Nadi is approximately 1.5 hours each way.
Pick-up times from your resort will depend on how far your resort is located from Sigatoka Town.
MORNING TOUR
*please note, timings are approximate except for departure time
8.45am – 9.25am
Depart Sigatoka Town on Safari transfers with Safari guide. From this time until guests reach the Sigatoka River Safari jetty, the driver or guide will explain more about the history of the area and the history of the villagers along the valley road. Should you wish to take pictures you are able to do this along the way inland.
9.30am – 9.45am
The Safari Jet Boat captains and operations team will welcome guests upon arrival. There are restrooms available and lockers as well for safe keeping of extra bags/change of clothes. After wearing life jackets and receiving their safety briefing among other announcements, the Jet Boat Captains will lead guests to their respective jet boats.
9.55am – 10.20am
Head up the Sigatoka River with jet boat captains with commentary stops along the way and learning more about Fiji history and the history of the Sigatoka Valley.
10.30am – 12.30pm
Time spent at host village: Arrive at designated/host village, where upon meeting village guide, guests will have a sevusevu or traditional Fijian kava ceremony and are able to have a taste of kava and meet the chief of the village and the other elders.
Village Tour: After the ceremony the village guide will lead the new friends (newly welcomed village members) for a tour around the village, where they can ask all questions about life in the village etc. This is then followed by Lunch and Entertainment
12.40pm – 1.20pm
Guests head down to the river and enjoy our the homeward journey, which includes a few gentle manouvuers (Sigatoka Spins – 360 degrees) ** Guests are asked whether they would like to participate in this aspect of the trip, as if they opt not to then they are safely dropped back to the jetty and the Cpt will then head out with the remaining guests to perform the signature spins!
1.30pm – 2.00pm
Depart Sigatoka River Safari base and head to town for a 10 minute break for quick shopping at Tappoos or Safari HQ if required or asked for by guests.