Genting Dream | Limited Exclusive | 2 Night Getaway Cruise by Resorts World Cruises Singapore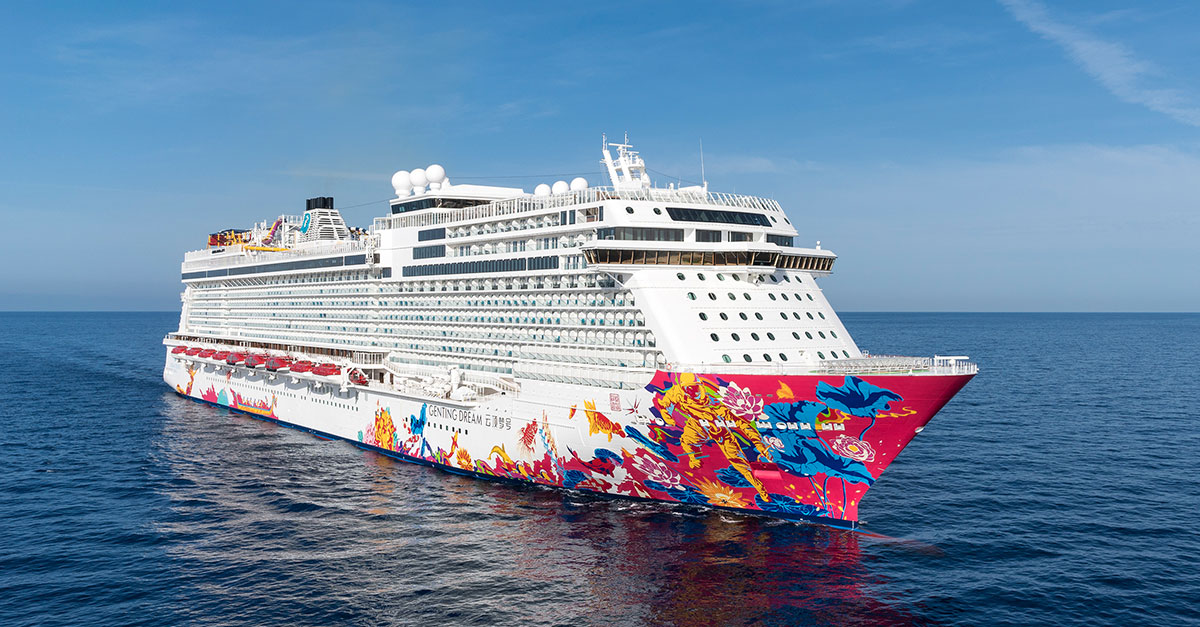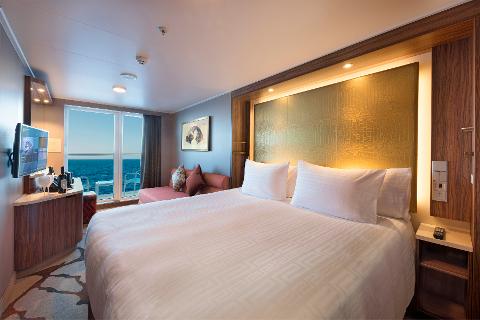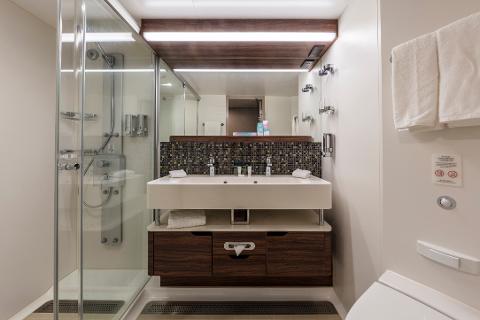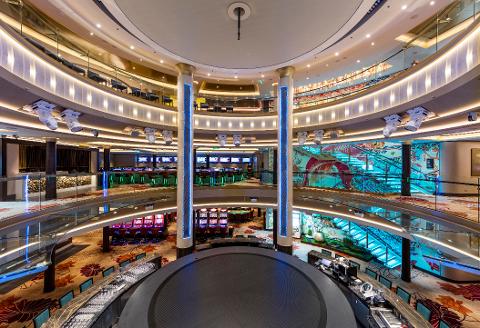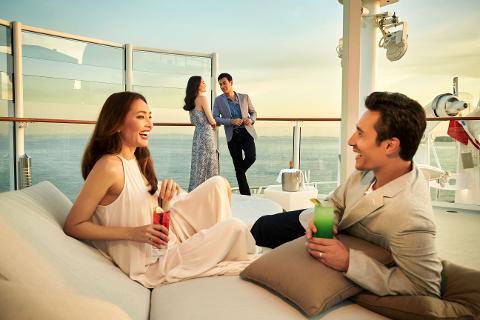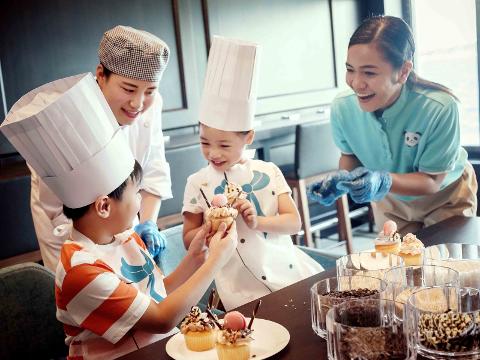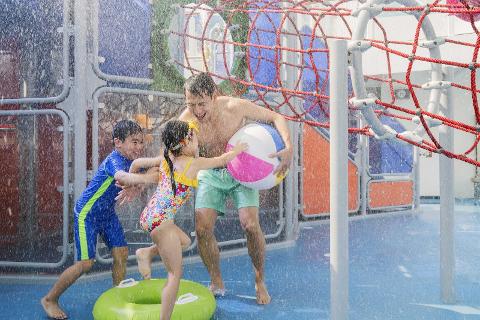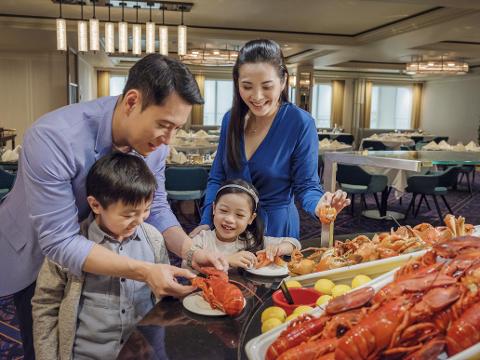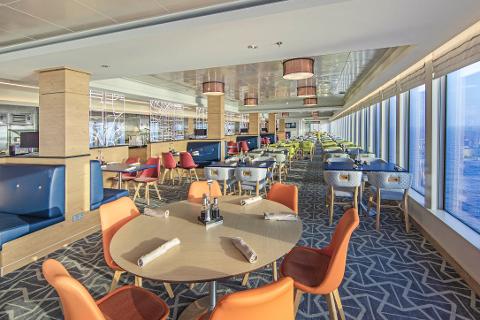 Duration: 3 Days (approx.)
Location: Singapore, Singapore
Product code: CRUGD2
(Strictly 2 Person in 1 Cabin )


Itinerary


Embarkation Day (2N Wed)
Disembarkation Day (2N Wed)


Package Description
Not Inclusive Of
Port charges (Per person): SGD 60
Gratuities (applicable to 2 yrs and above): $21 per person per night for Interior to Balcony; $26 per person per night for Palace Suite onwards ( Pay on Board the cruise)
Cost of Antigen Rapid Test per person. Please arrange for the test to be done earliest 24 hours before the departure time at MOH approved medical service providers only.
Hotel Pick up and drop off
Other Personal expenses
ART Test Per person. Please arrange for the test to be done on the day of embarkation at MOH approved providers only.
ART Test and VISA Requirement
Please note that all travellers are required to present a self-paid negative Antigen Rapid Test (ART) result taken 24 hours prior to ship departure through a medical service
provider in Singapore that is approved by the Singapore Ministry of Health to be eligible to board.
Multiple pre-cruise self-paid ART providers in Singapore are available at: -


Advance appointments at certified clinics in Singapore [Prices ranges from SGD30 –SGD60] Advance
appointments to conduct a supervised self-administered testing at the Quick Test Centres (QTCs) or via Combined Test Centres (CTCs) (Prices ranges from SGD$15 onwards)
Undergo a supervised ART for COVID-19 via video consultation with an approved private healthcare provider. [Prices ranges from SGD$13 onwards, not including ART Kit
Tele-ART services providers: - MyCLNQ (https://ssivixlab.com)
Apply coupon code "RWCG22" for special price SGD 11 applicable for RWC guests only
Tele-ART Test Procedures for Cruising Passengers
1. Guest will have to download MyCLNQ app on their smartphone.
2. Book an appointment or see an on-demand swab supervisor (On-Demand may not be available immediately)
3.On the payment link Guest may indicate a code for discount exclusively for RW Cruises guest.
4.Guest must prepare the ART test kit and their NRIC or Passport for the test.
5.Upon completion the results will be sent by SMS/Email within 2 to 4 hours to the guest.
Update on passport validity:
Passport validity of less than 6 months is allowed for cruises to nowhere provided that the traveller has sufficient validity to cover the entire duration of his/her trip. However, in the event that RWC commences port calls, passengers would need to be in possession of passports with at least 6-month validity. Kindly refer to the attached for Entry Requirements to SINGAPORE.
Eligibility

Important : Infants and children must be included in the passenger headcount.
Each stateroom must have at least one passenger who age 18+
Resort World Cruises requires
All guests above the age of 12 to be fully vaccinated and for definition of fully vaccinated status, please refer to https://www.moh.gov.sg/covid-19-phase-advisory. In addition, all guests will need to take a COVID-19 Antigen Rapid Test (ART) at their own expense and receive a negative result before arriving at the cruise terminal for check-in formalities. The test can be taken at any clinic accredited by the Singapore Ministry of Health, at any of the Quick Test Centre or Combined Test Centre or over virtually supervised test with an approved private medical service provider. The test can only be taken earliest 24 hours prior to the ship departure time.


Age of Infant: 6 months to less
than 2 years old. Infants must be at least 6 months old on date of sailing to be allowed to board.
All passports must have at least
6 months validity from the date of sailing
Passengers are responsible to

ensure that all travel documents and visas are in order prior to departure from their home country

RW Cruise Pte Ltd will not

accept passengers who have entered their 24th week of pregnancy by the

beginning of, or at any time during their cruise vacation

RW Cruises Pte Ltd reserves the

right to cancel or substitute any scheduled port of

call/itinerary/price/programme at any time without prior notice
Terms & Conditions


Confirmation
Get instant confirmation. If you

do not receive a booking confirmation, please notify us
Cancellation Policy
Cancellation with penalty

charges may apply, please refer to Booking Terms & Conditions

here


How To Use
Usage validity
The voucher is valid only on the

specified date (and time if applicable)


Confirmation
Get your cruise voucher

07-10days before departure. If you do not receive a booking confirmation,

please notify us Cancellation Policy


No cancellations, refunds, or changes can be made