9D8N Korea 4 Rivers Cycling Tour (Minimum 6 to Travel)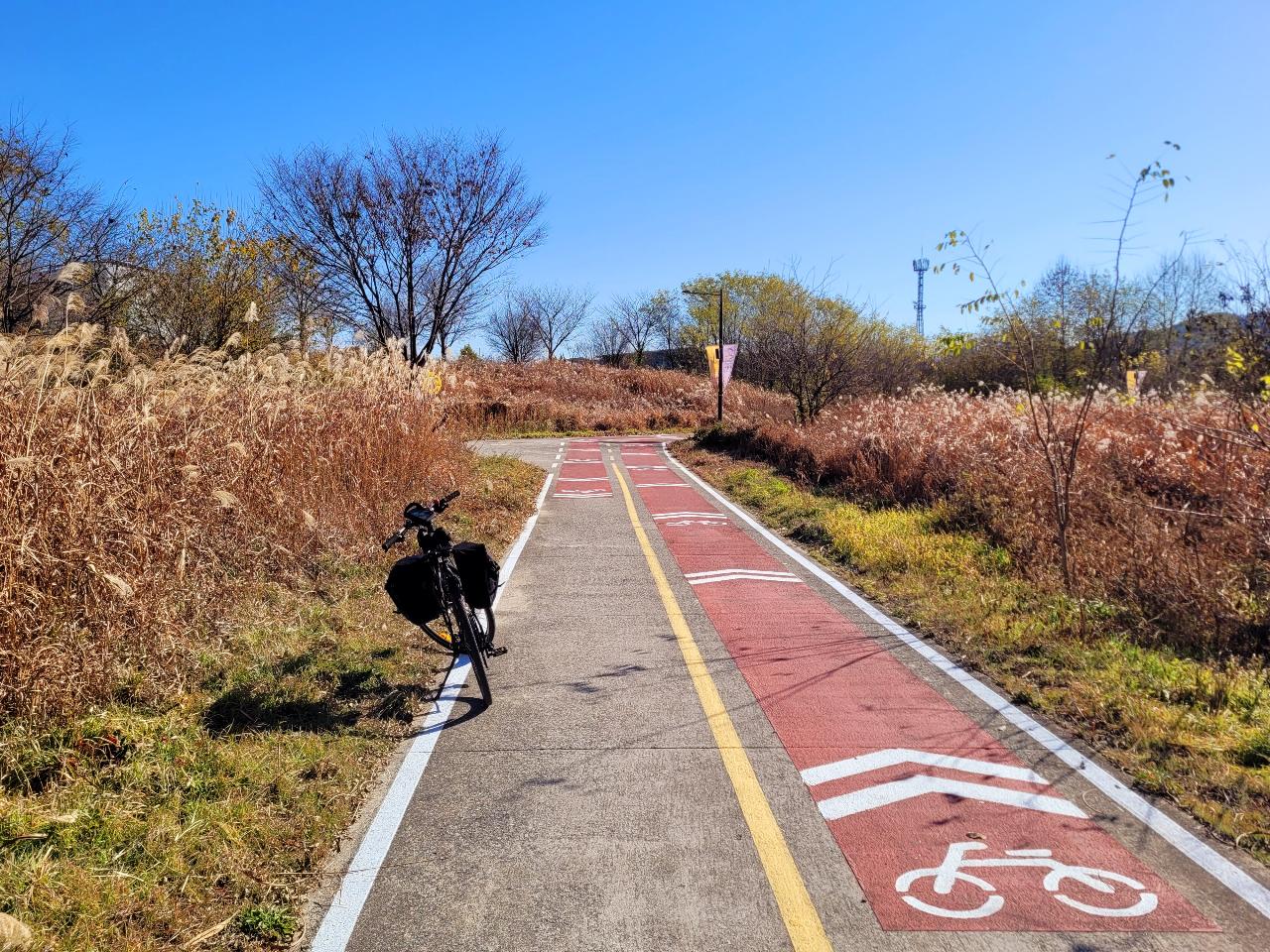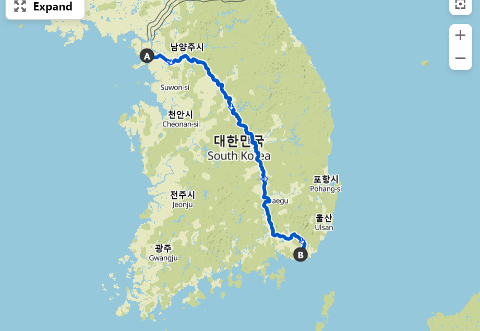 Kesto: 8 Päivät (noin)
Paikka: Seoul, South Korea
Tuotekoodi: KRSBCT
Seoul to Busan - 4 Rivers Bike Paths
Cycling Route: From Incheon via Seoul in the north, following the cycling path down to Busan in the south.

Cycling Paths Condition: Most of the cycling paths consist of uphill and downhill slopes although the 4-rivers cycling path is mostly a flat cycling route which will not be too demanding in terms of altitude. However, the only difficulty comes with the duration of the trip to complete the entire ride.

4-Rivers Passbook: This is a unique cycle passport booklet meant for this cycling trail. The cycling path consists of red booths along the way so you can get the booklet stamped to complete your cycling journey. Once you've finished it, you can present the booklet to get a medal and certificate of completion at the certification centre in Incheon or Busan.

Event Grade: 3+/4 (Moderate/Challenging)

Discipline: Dedicated bike pathways / some climbs

No. of Cycle Days: 07 (standard; private groups customisation is possible)

Cycle Distance: est. 600km (ave 85km/day)

Cycle Pace: mostly 18-23km/hr (customised groups for slower/faster pace, pls contact us)

Terrain: Dedicated bike pathways (slopes & 1 main climb up to 530m)

What's Included :

✔️ 2-way transfers from Incheon Airport to Hotel (main group arrival & departure)

✔️ 1 Experienced Cycling Leader + bike mechanic
✔️ Daily Safety-Support Vehicle following group

✔️ 8 nights accommodation at Hotels

✔️ 8 Breakfasts, 8 lunches & 8 dinners

✔️ 4 Rivers cycling passport certification & finisher medal

✔️ Very detailed Pre-Departure briefing (specific to COVID-Travel) & Trip Preparation

❌ Personal expenses, COVID-Tests, Air ticket, drinks, optional tours, and gratuities for your tour guides and drivers are not included in the price
What To Expect

Day 1 Arrival Incheon > Seoul

(Lunch, Dinner)
Preparation. Warm-up ride to Ara West Sea Lock 0km Start Line
Day 2 Seoul > Yangpyeong (Est. 63km)
(Breakfast, Lunch, Dinner)
Day 3 Yangpyeong > Chungju (Est. 95km)
(Breakfast, Lunch, Dinner)
Day 4 Chungju > Suanbo > highest point of journey 530m > Mungyeong (Est. 55km)
(Breakfast, Lunch, Dinner)
Day 5 Mungyeong > Gumi (Est.107km)
(Breakfast, Lunch, Dinner)
Day 6 Gumi > Daegu (Est.50km)
(Breakfast, Lunch, Dinner)
Day 7 Daegu > Namji (Est.85km)
(Breakfast, Lunch, Dinner)
Day 8 Namji > Busan (Est.99km)
(Breakfast, Lunch, Dinner)
Day 9 Busan > Incheon by KTX Train for afternoon flight

(Breakfast)
Need To Know
The prices of the package are valid for accommodation based on Twin room. If you would like to stay in a single room, there will have a single room supplement cost.
Cyclists to bring own bike.
Hotel check in time : 3pm
Minimum group size to depart: 6 cyclists
CANCELLATION POLICY :
30+ Days: No Penalty
Between 21-29 days: 25% Cancellation Penalty, 75% Money Refund
Between 8-20 days: 50% Cancellation Penalty, 50% Money Refund
Between 0-7 days: No Refund applicable