Private Yacht Rental in Singapore by Esora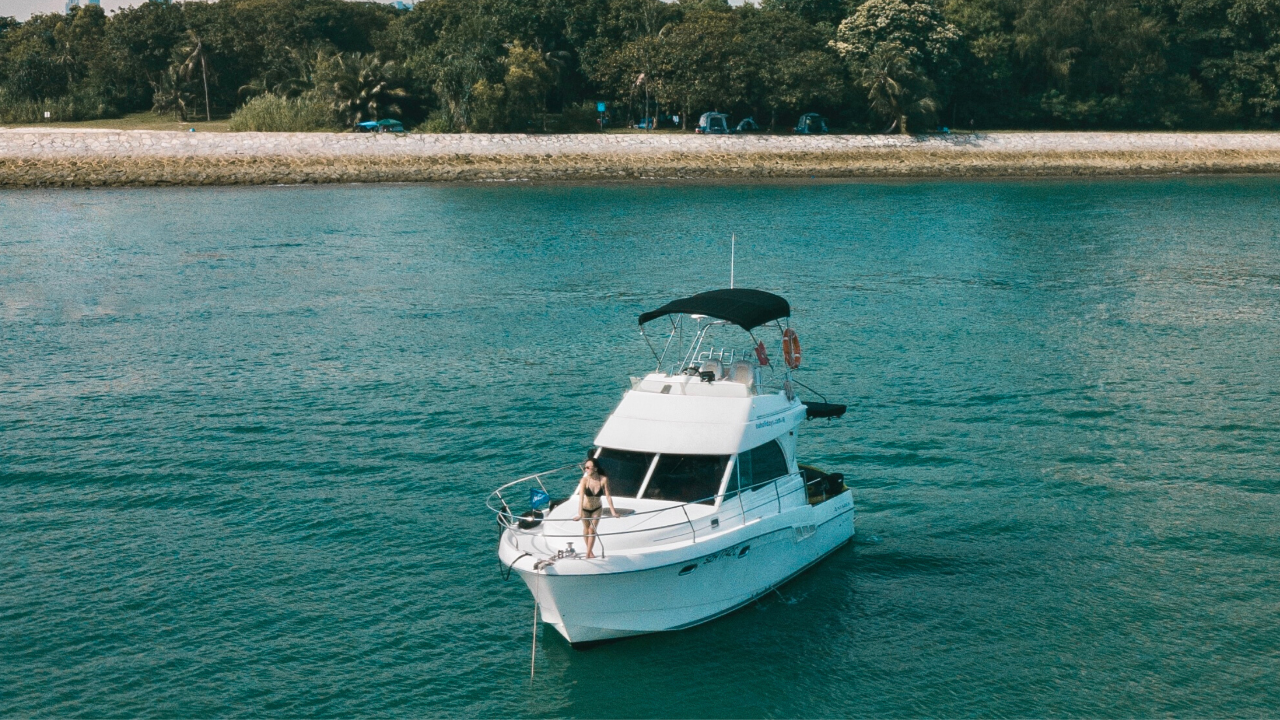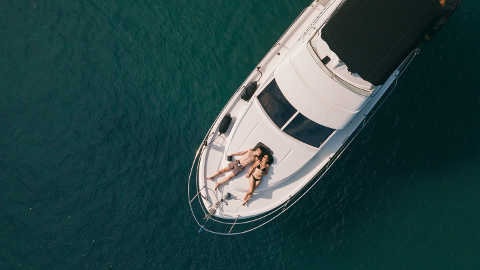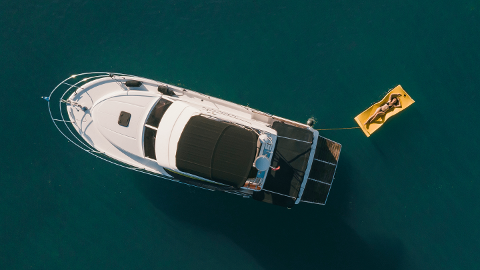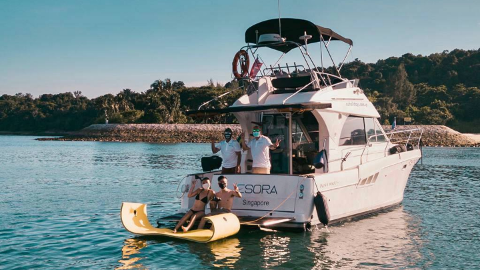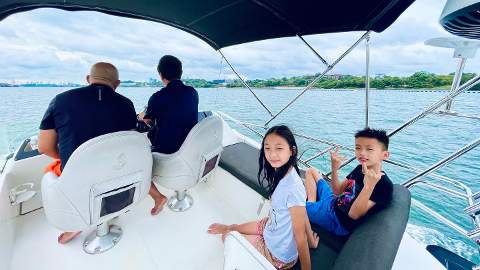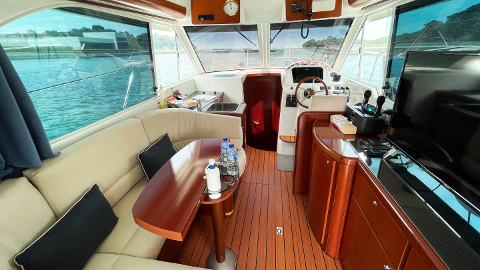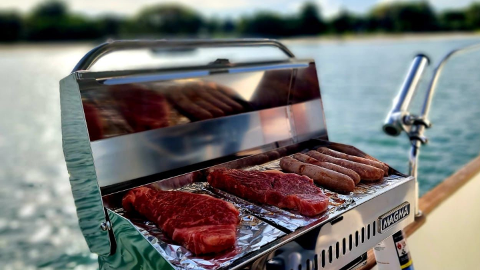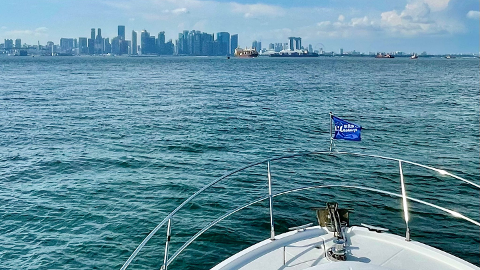 天數: 4 小時 (左右)
位置: Singapore, Singapore
产品编号: SG4PRV
The Highlight
Set off into the sparkling sea as you enjoy 4 hours of fun under the sun with your private party.
Get yourself a new tan as you catch up with your friends while chilling on the deck and take in the gorgeous island sights of Singapore.
All-inclusive perks such as free use of the floating mat and kayak!
The Experience
Boat Details

The Beneteau Antares 9.80 – Esora is a 32-ft flybridge cruiser, that usually capacity of 10 persons.
Amenities include Bluetooth sound system, portable fridge. You can also enjoy all-inclusive perks such as the use of kayak and floating water mat!
And if you would like you can also cook up a storm by renting the BBQ gas grill! Note that BBQ session onboard about 2hrs only.
With our 4 hours charter, its comes with free corkage! This is great for groups of friends & family looking to drink, and is even pet-friendly!
Timeslots (Subject to Availability)
The morning slot (10am-2pm) offers cooler weather conditions for water activities.
The evening slot (3pm-7pm) is best recommended for those who enjoy water activities under sunnier weather, is also the best time for chasing the sunset and enjoying dinner/drinks.
Itinerary
Please gather 10 mins before the scheduled activity time at Marina at Keppel Bay.
The yacht cruise out of the Marina, passing by Sister's, Kusu Islands.
Anchor at clear blue water which is known as Eagle Bay, the famous lagoon at Lazarus Island.
Relatively calm waters fill the bay where you can immerse yourself in the sun, enjoy kayaking, water mat or swimming!
Cruise to see Singapore city skyline while on the way back.
Return to the Keppel Bay Marina.
Purchase Notice
Wet Weather Policy
Kindly note that, for wet weather conditions, the captain holds the final decision.
In case of light drizzle, the yacht will still set sail.
In case of heavy rain, the yacht sail will be delayed.
If it is not possible to delay, the charter will be rescheduled to a mutually agreed date and time later.
No refunds will be provided. Please note that regardless of the weather you will be asked to proceed to the starting point in the event that the weather does clear up.
No red wine onboard to avoid wine stain on white deck.
Pet Friendly
Max 2 small short-haired pets are allowed on board. They are allowed to stay outside the dining area.
Please take care of your pet during the sail! We will not be responsible for any mishaps. Pre-register with us for your pet is required.
Covid Safety Precautions From 29 Mar, 2022:
The trip size will be capped at 8 passengers from different households (must be fully vaccinated).
All participants must present vaccination status on the TraceTogether app before the charter.
Face masks must be worn at all times, except when guests are doing water activities or swimming.
Covid Cancellation Policy:
If there are strict Covid-19 regulations that prevent you from going on your trip, you may get a full refund via EU Holidays vouchers.
Usual Cancellation Policy (for Non-Covid reasons):
As EU Holidays would be holding the slot for you and turning down other potential customers, you won't be able to cancel after you book.