Wineglass Bay Beach Hike (Hobart)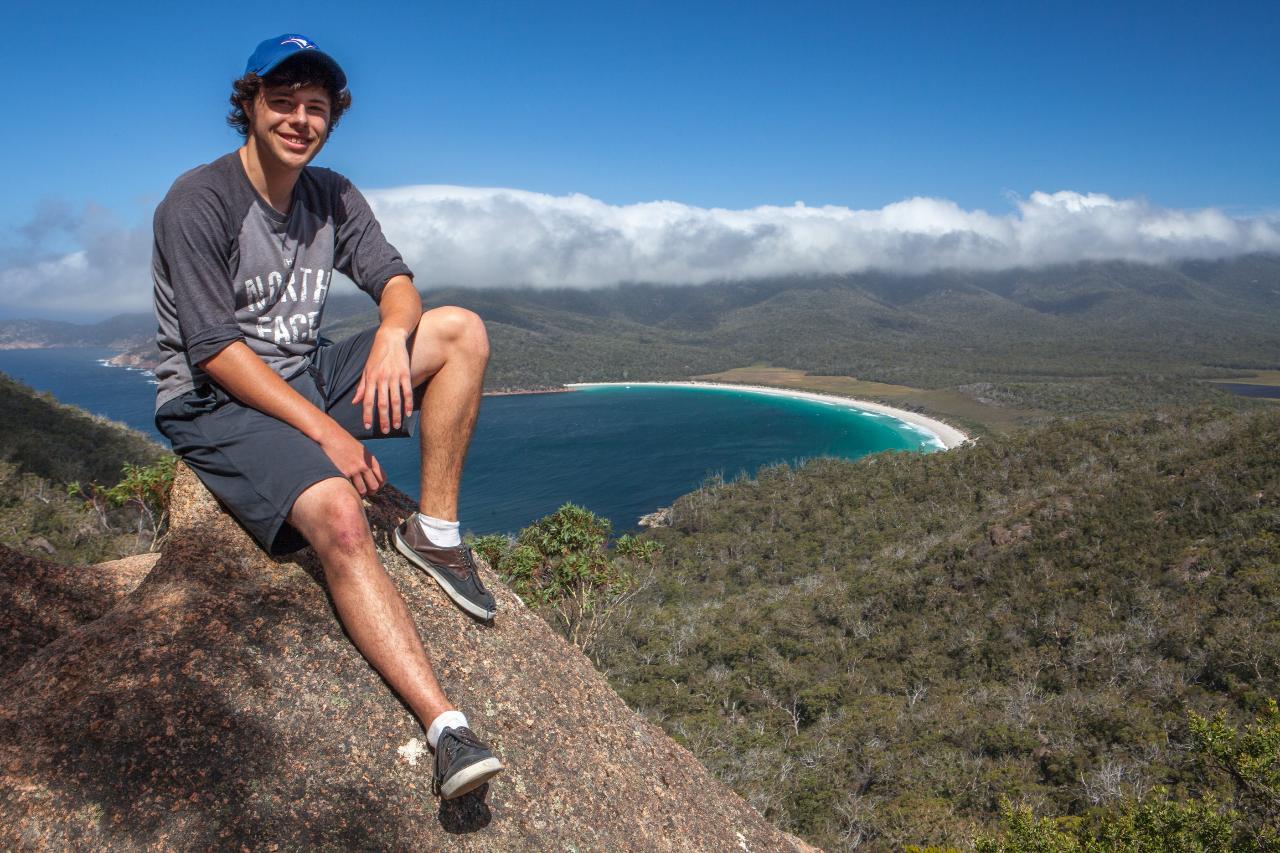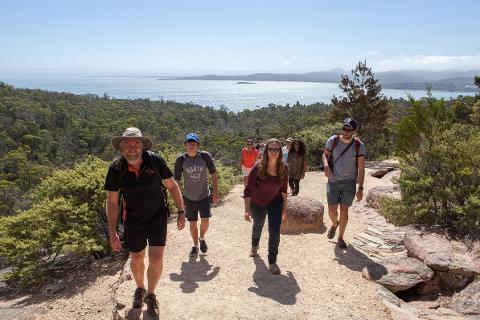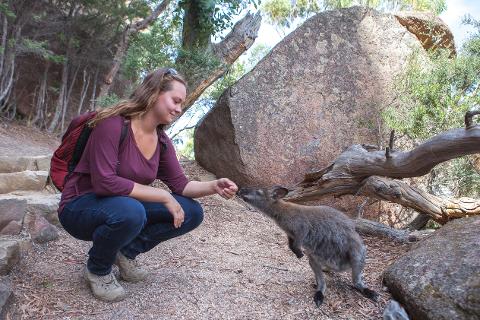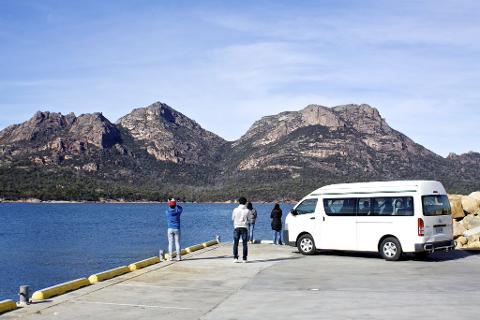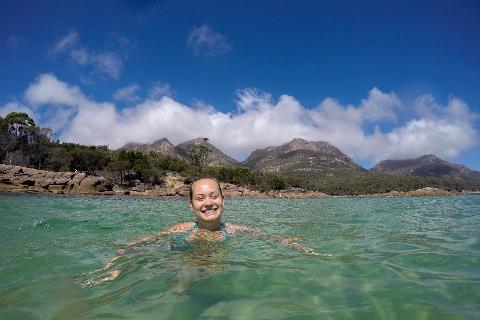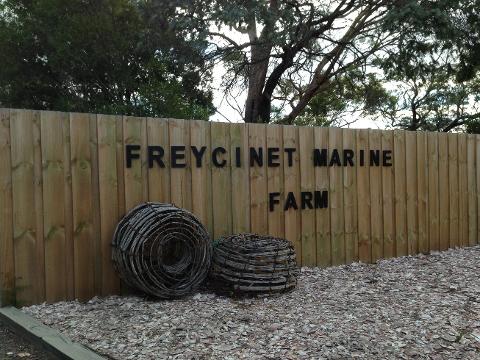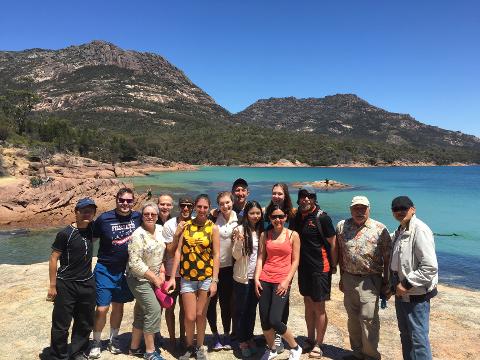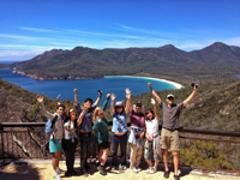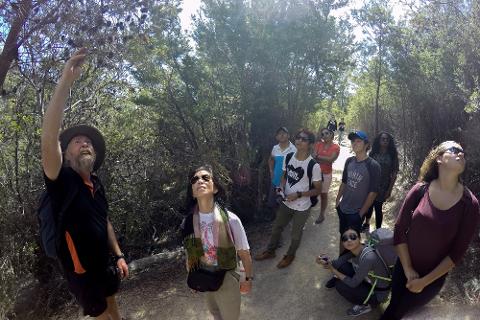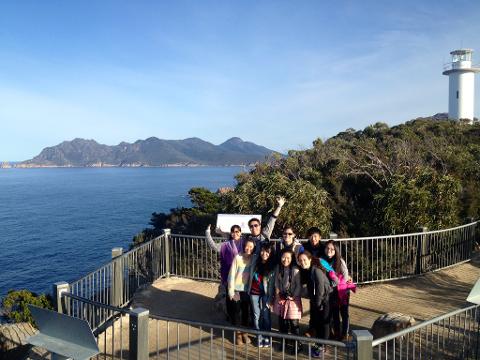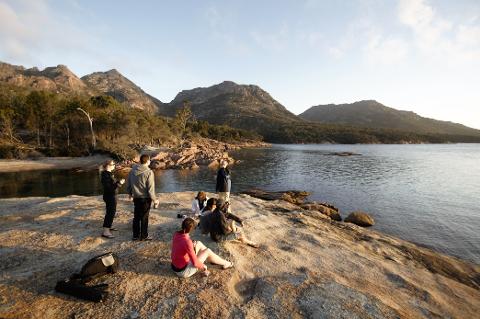 Duration: 12 Hours (approx.)
Product code: WBHIKE
Freycinet National Park is a hiker's delight! With a network of trails ranging from 10 minutes to 10 days. The premier walk here is to the Wineglass Bay Lookout and then onwards to the Wineglass Bay Beach. One of Tasmania's most celebrated walks and locations!

We depart Hobart heading east to the beautiful eastern coastline of Tasmania. We pass through the seaside towns of Orford and Swansea as we make our way north to Freycinet National Park. Freycinet is one of Tasmania's first National Parks, famous for its rich and stunning coastal landscapes. Pink Granite Mountains form the backdrop for secluded bays, pristine waters, white sandy beaches, local wildlife and amazing walking trails.
As we enter the Freycinet peninsula, we have a brief stop at the Freycinet Marine Farm for anyone interested in the local oysters fresh from the surrounding waters then it's onwards to get our hike underway.

The first half of the walk today is to the Wineglass Bay Lookout. You can choose to walk to the lookout with our Tour Guide at a leisurely pace and enjoy the interpretation and discussion along the way, or walk at your own pace and make the most of the time you have in this magical area. The uphill walk to the lookout should take around 45 minutes and from here you are well rewarded with views across the Bay. From the lookout, it's a fairly steep downhill hike to reach the beach where you can walk barefoot along the white sand.

The total length of the Wineglass Bay lookout and beach trail return, is 6 kms and usually takes around 2.5 hours of walk time. We normally have around 3.5 - 4 hours for the activity - which gives you plenty of time for the main trail and then time to explore the beach as well. The 20 minute walk to the southern end of the beach is fantastic for those amazing views of the The Hazards mountains. Or, take the time to enjoy your lunch, relax and on those summer days - there is time for a swim in the clear blue waters!

The return walk is a steep uphill hike back up to the Lookout, then downhill back to the start of the walking trail, where our Tour Guide will meet you return to return to Hobart.
We have a short stop to see the local highlight, convict built Spikey Bridge and an opportunity to refuel and refresh at an east coast cafe, indulge in some local Tasmanian hand crafted ice-cream before continuing the return drive to Hobart.

We return to your Hobart City accommodation around 6.00 - 6.30pm
(Airport Drop Offs around 6.00 – 6.30pm – available only with arrangement at time of booking)

Highlights

• Freycinet National Park
• Wineglass Bay Lookout
• The spectacular Wineglass Bay Beach
• Hike to one of the world's most beautiful locations
• Enjoy some fresh oysters at Freycinet Marine Farm

• Reward yourself with a local Tasmanian Hand crafted Ice Cream!
Inclusions
• National Park entrance fee

• Professional guides & interpretative walk
• Small, friendly groups
• Central Hobart Hotel & Backpacker Hostel pick up and drop off
• Airport drop offs on request with prior arrangement
Exclusions

• Food and drinks

You may bring your lunch with you or we will stop to give you an opportunity to purchase a bakery style takeaway lunch on the day.
What to bring/wear

• Sensible shoes for walking

• A variety of warm & weatherproof clothing
• Hat & Sunscreen
• Large water bottle, snacks, lunch (or buy it on the day)
• Camera
• Sense of adventure
Special considerations

Our tours are active and visit National Parks and wild areas that involve some walking. We focus on the great short walks of Tasmania. Although most of the walks are classified as easy, a suitable level of general health & fitness and physical abilities is essential. All tour participants will be participating in outdoor, active activities and therefore subject to the outdoor weather conditions of the day.
We educate all our guests on Minimal Impact Bushwalking and the Leave No Trace policy's before entering our National Parks. We provide accurate interpretation and keep wildlife disturbance to a minimum by viewing from appropriate distances and informing our guests how to view wildlife with patience and respect. Activities are always confined to tracks and boardwalks to minimise negative impacts.