The BIG 3 Tasmania - Hobart to Launceston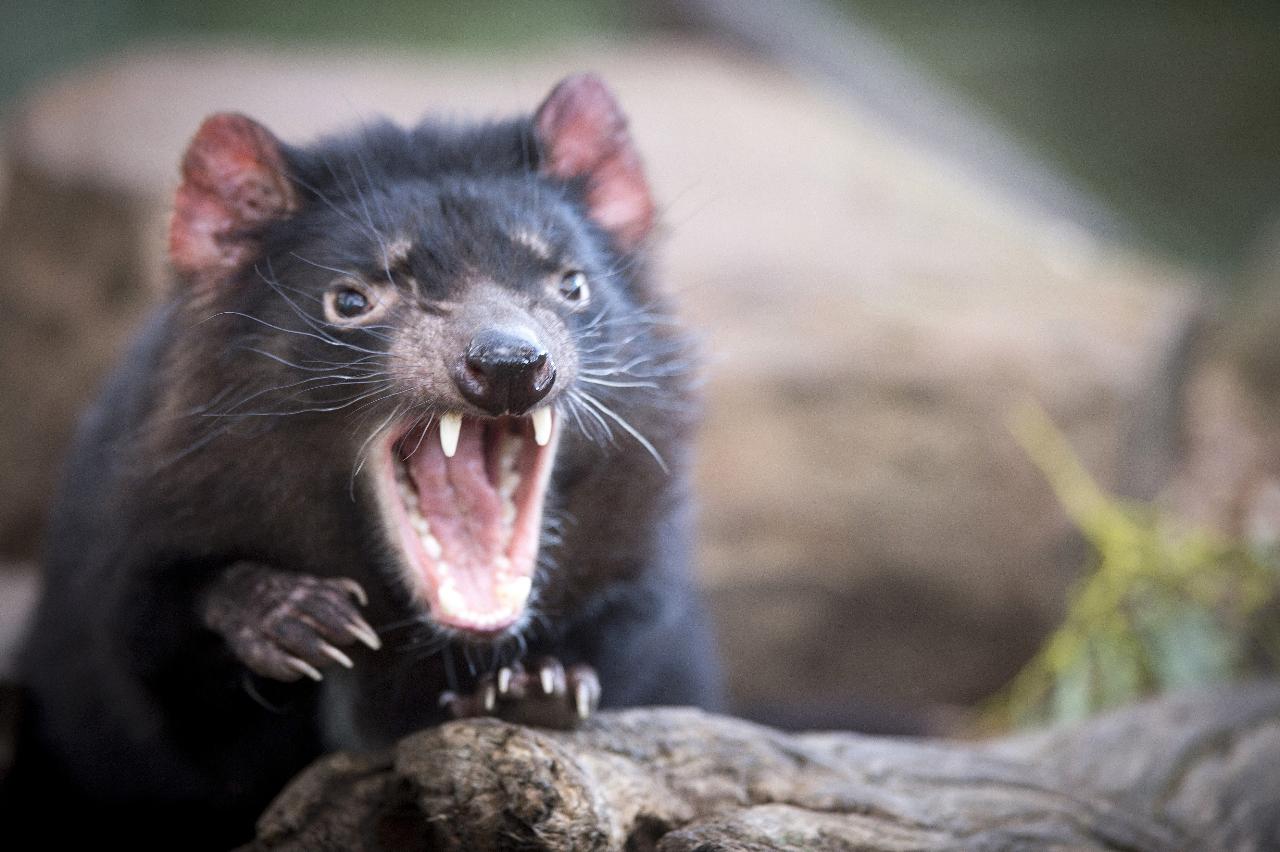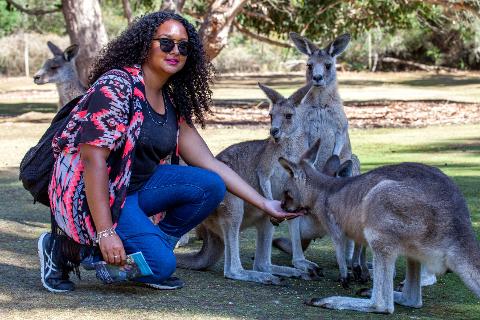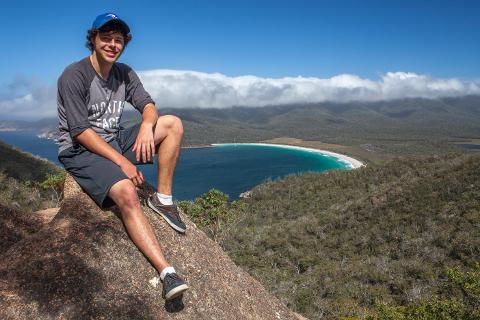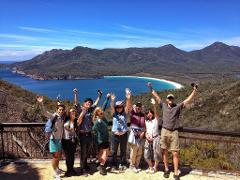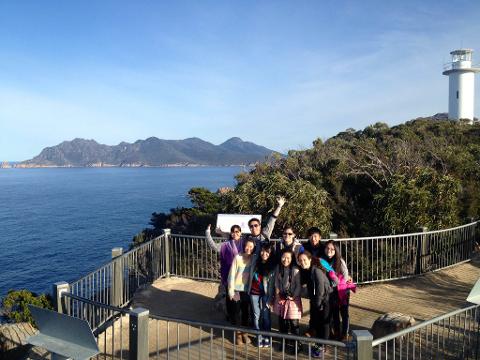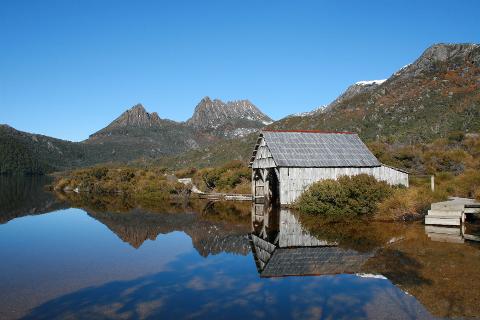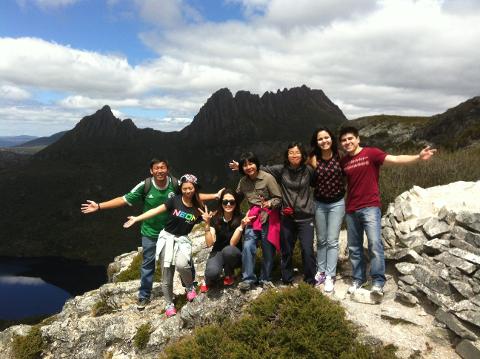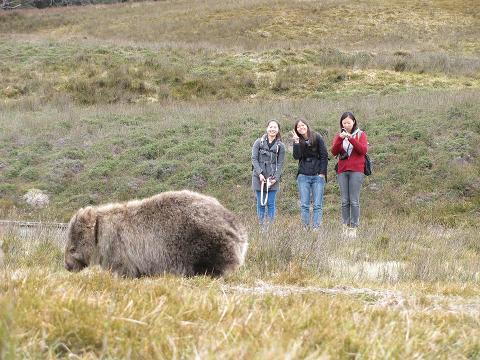 Duration: 3 Days (approx.)
Product code: BIG3Hbt
BIG 3 TASMANIA – HOBART TO LAUNCESTON
See the BIG 3 highlights of Tasmania in just 3 days!


During 3 action packed days, our BIG 3 Tasmania tour explores some of our Island's most scenic and world-renowned locations. Visit the world heritage Port Arthur Historic Site and enjoy the action of a Tasmanian Devil feeding. Visit local historic towns, taste delicious local products and enjoy some fascinating stories along the way. We walk to the Wineglass Bay lookout on the East Coast, for some of the world's best coastal scenery. Keep your eyes open and your footsteps light to encounter our local animals in the wild. Finally, we finish our trip in Launceston after a huge day out at Cradle Mountain, an area of immense grandeur with amazing walks and scenery. Enjoy the diverse scenery, abundant wildlife and huge ACTIVE and fun days exploring the BIG 3 Tasmania with our amazing guides.
A quick snapshot of BIG 3 Tasmania (Hobart to Launceston):
Day 1: Starts Hobart, Finishes Hobart (Port Arthur & Tassie Devils)
Day 2: Starts Hobart, Finishes Launceston (Hobart to Launceston via Wineglass Bay)
Day 3: Starts Launceston, Finishes Launceston (Cradle Mountain & Dove Lake)


BIG 3 Tasmania (Hobart to Launceston) – Full Itinerary


Day 1: Port Arthur & Tassie Devils

Departs Hobart at 7.30am, Returns Hobart 6.00pm
Overnight: Hobart (accommodation by own arrangement)
Day 1: Highlights
• Visit Port Arthur Historic Site (2.5 hours)
• Explore the Tasmanian Devil Unzoo
• Experience the ferocious action of a Tasmanian Devil feeding!
• Photograph spectacular views from the Waterfall Bay Cliff Top Walk (easy grade 2km)
• See the Tasman National Park highlights – Devils Kitchen & Tasman Arch
• Enjoy the stories from Pirates Bay Lookout, Eaglehawk Neck & The "Dogline"
• Visit historic Richmond Village
• Enjoy the spectacular view at a local Hobart City lookout
Day 1: Itinerary

We take an early start from Hobart and head to the stunning Tasman Peninsula, home to Australia's highest sea cliffs. Enjoy the panoramic views of the area from Pirates Bay Lookout, see the interesting Tasman Arch and Devils Kitchen rock formations and join a short but spectacular walk along the Waterfall Bay cliff top track. From here we visit the Tasmanian Devil Unzoo for an encounter with our local wildlife hero's! Then onwards to the Port Arthur Historic Site where you have around 2.5-hours to explore. Your entry includes a complimentary Harbour Cruise around the Isle of the Dead and a guided walking tour with one of the Site's expert guides. The return to Hobart takes us via the beautiful historic township of Richmond Village with time to meander the streets and walk across Australia's oldest bridge. Before re-entering Hobart, stop for a fabulous view of Hobart from a local lookout, a picturesque way to return to the city.

Day 2: Hobart to Launceston via Wineglass Bay & Freycinet National Park

Departs Hobart 7.30am, Returns Launceston 6.00pm (bring your bags today!)
Overnight: Launceston (accommodation by own arrangement)
Day 2: Highlights

• Explore Freycinet National Park (4+ hours)
• Walk to the spectacular Wineglass Bay Lookout (moderate uphill walk 45 mins)
• Choose the option to extend your walk to the white sands of Wineglass Bay (longer walking option 2.5 hours)
• Visit the highlights of Freycinet National Park - Honeymoon Bay & Sleepy Bay
• Take in the spectacular 360 degree views on the Cape Tourville Lighthouse Walk (easy 20 mins)
• Enjoy the local seafood and views at Devil's Corner Winery,
Day 2: Itinerary

Wineglass Bay has been voted many times among the top beaches of the world. Pink granite mountains form the backdrop for secluded bays, pristine waters, white sandy beaches, local wildlife and walking trails. Travel through the seaside towns of Orford and Swansea as you make your way along the East Coast of Tasmania heading towards Freycinet National Park. On arrival at Freycinet, walk as a group to the Wineglass Bay Lookout where your guide will help you take those sought-after photographs. From the Lookout, you have the option to return to the start of the walk with our tour guide, or for the keen walkers you can choose to spend the rest of your time completing the walk down to Wineglass beach (2.5-hours return). If you choose to travel with our guide, we will explore more of the National Park and visit Honeymoon Bay, Sleepy Bay and Cape Tourville lookout and Great Short Walk. Our final stop on the East Coast is the stunning Devil's Corner Winery, where you will have time to take in the magnificent view. On site you can enjoy a wine tasting, wood fired pizza, fresh seafood and ice creams all available at own expense on the day.
Day 3: Cradle Mountain World Heritage Area

Departs Launceston 7.30am, Returns Launceston 6.00pm
(Final day – returning to your Launceston accommodation around 6.00pm)
Day 3: Highlights
• Explore Cradle Mountain National Park & World Heritage Area (4-5 hours)
• Stand on the shore of the spectacular setting of Dove Lake
• Enjoy some short introductory walks and interpretation to the area
• Walk along the "Rainforest City" & "Pencil Pine Falls" tracks
• Take on the Dove Lake circuit walk (easy grade 2-3 hours)
• Or, take on the harder walk to the lofty views of Marion's Lookout (medium grade 2-3 hours)
• Explore the historic Weindorfers Chalet
• Walk amongst the ancient King Billy Pines on Weindorfers Forest Walk
• Visit Sheffield the 'Town of Murals' with over 30 murals painted across the town showing the history of the area
• Treat yourself at Van Dieman's Land Ice Creamery and Christmas Hills Raspberry Farm
Day 3: Itinerary

Cradle Mountain National Park is an area of iconic scenery with a huge variety of walking trails to choose from in this stunning world heritage listed area. With around 5-hours to spend in the National Park, the walking itinerary is flexible to suit guests and the weather conditions on the day. After departing Launceston, enjoy a short stop in Sheffield – The Town of Murals. Continue your journey into the mountains and arrive at Cradle Mountain and Dove Lake with around 5 hours of possible walking time before you. Enjoy lunch by a quiet stream, watch the famous and friendly Cradle wombats in their natural habitat, or enjoy the many photographic opportunities that abound. On the return journey to Launceston, we stop to refuel and refresh at the delicious Christmas Hills Raspberry Farm Cafe & Can Diemans Land Ice Creamery. We return to your Launceston accommodation around 6.00pm.

BIG 3 Tasmania - DETAILS

Inclusions
• All entrance fees
• National Park entrance fees
• Central city pick up and drop off (select hotels only)
• 1 x Large suitcase/backpack on Day 2, 1 regular day pack for tour day
• Professional guides and interpretive walks
• Small, friendly groups
Exclusions

• Food & Drinks - You may bring your lunch and snacks with you or we will stop to give you an opportunity to purchase your lunch on tour each day
• Accommodation
Generally you will need 2 nights x Hobart & 2 nights x Launceston, this is by your own arrangement. We pick up and drop off to select Hobart/Launceston central city Hotels & Hostels
What to bring/wear

• Sensible shoes for walking
• A variety of warm clothing
• Swim gear & towel – if you choose to (swimming at Freycinet)
• Hat, sunscreen
• Water Bottle, Snacks, Lunch (or buy it on the day)
• Camera
• Sense of adventure